Our Culture
When you are hired at Copperhead, you do not just become part of the team, you become part of the family. We strive to create a sense of belonging for each employee and value the diversity and independent traits that each person brings to the team. Our employees are the foundation of Copperhead's success, and we value each member of the team.
Copperhead offers a competitive compensation and an array of benefits to meet our individual employee's needs. Majority of our benefits are free for the employee-only coverage option.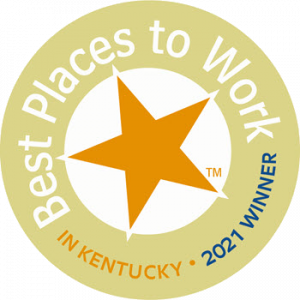 Not Ready to Apply?
Connect with us on LinkedIn for updates and job openings.
Questions?
Contact Human Resources!
If you would like to contact Copperhead Consulting regarding the accessibility of our website or need assistance completing the online application process due to a disability, please email our Human Resources Department or call 859-925-9012.


Notice to Third Party Agencies
Copperhead Consulting handles recruiting internally but may periodically supplement that internal function with the assistance from temporary staffing agencies, placement services, and professional recruiters (collectively referred to herein as "Agency").
Copperhead will not accept unsolicited resumes from any source other than directly from a candidate. Any unsolicited resumes sent to Copperhead, including unsolicited resumes sent via mail, fax, email, directly to a Copperhead employee, or to Copperhead's resume database will be considered Copperhead's property. Copperhead Consulting will not pay a fee for any placement resulting from the receipt of an unsolicited resume and will consider any unsolicited candidate resumes submitted by an Agency to have been referred by the Agency free of any charges or fees.
Agency must obtain advance written approval from Copperhead's HR Department to submit resumes. This approval must be in the form of a valid fully executed contract for service to respond to a specific job opening.
Copperhead Environmental Consulting, Inc. is an Equal Opportunity Employer. All qualified applicants are considered for employment without regard to race, religion, color, creed, national origin, ancestry, gender, citizenship, sex, sexual orientation, gender identity, gender expression, domestic partner status, AIDS/HIV status, pregnancy status, marital status, military and/or veteran's status, genetic information, medical condition, age, physical and/or mental disability, height, weight, or association with members of a protected class.