Copperhead Environmental Consulting, Inc. is located in Paint Lick, KY. Established in 2004, Copperhead specializes in environmental regulatory compliance and ecological inventories. We have conducted projects throughout the United States in a wide variety of habitats and are dedicated to providing high quality environmental services to our clients.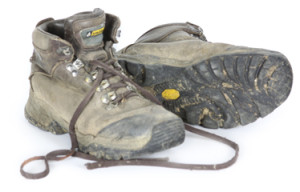 We strive to respond to the individual needs of our clients and we work hard to provide top-notch services in a timely and cost-efficient manner.
Our core services include natural resource inventories, implementing management plans, and providing technical assistance for other natural resource management needs. Our biologists possess a solid understanding of natural communities and take the time to review and interpret pertinent literature and regulations. We have extensive experience in biological assessments and are sensitive to the needs of clients ranging from national parks to engineering firms.
We have experience in producing natural resource management plans, NEPA documentation, forest management plans, long-term biological monitoring plans, and Section 7 and Section 10 Endangered Species Act documentation. Many projects require coordination between our client and federal and state regulatory agencies. We understand the nexus between regulation and science and we strive to maintain excellent relationships with these agencies allowing smooth coordination and project completion.

Mission Statement
To ensure our clients receive the highest quality product, we remain dedicated and focused in our areas of expertise. Our passion, our enthusiasm for the natural world, and our determination to provide the best environmental services prove it.
We're building a new and improved website! Check back soon.