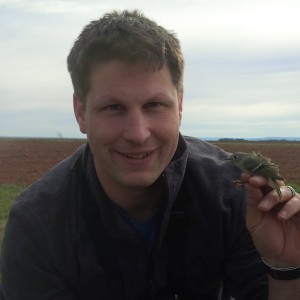 Mr. Borthwick is originally from western Canada, and received a B.S. with a double major in natural resource environmental management and wildlife & fisheries from the University of Northern British Columbia, Prince George, BC, before beginning work as an ecologist and biologist. He spent eight years working for oil & gas, hydroeletric, windfarm, mine, and forestry developments completing a broad range of terrestrial and aquatic surveys for various agencies and at various scopes and scales before returning to school. He received a M.S. in biology with a concentration in ecology from Alabama A&M University. His experience revolves around avian surveys, large mammal inventories (i.e. moose, deer, caribou), and their associated habitats. His Master's thesis assessed songbird community dynamics on reclaimed surface coal mines in Alabama.
Mr. Borthwick has been conducting biological field research since 2004, focusing mainly on birds, large mammals, fish and their habitats. His diverse array of work experience in various industries, across various terrains, and through various agency and political structures has given him the opportunity to understand diverse and adaptive research design and the integration of best available knowledge into practical solutions-based management plans. He has successfully developed project plans of various scope and scales that have met industry needs, agency requirements, and provided robust data collection.
Richard is proficient in the use of mist nets, radio telemetry, aerial surveys, and various passive sampling methods for wildlife and birds. He is also proficient in fisheries sampling techniques including gill-netting, seining, backpack and boat electro-fishing, benthic macro-invertebrate sampling, and water quality sampling techniques. He has participated in hundreds of breeding bird surveys and migration surveys throughout the Southeast United States, Eastern Canada, and Western Canada.
Mr. Borthwick has been active in the bird research community for many years. He is a member of the Alabama Ornithological Society, is a part of team working to rebuild the Tennessee Valley Audubon Society, and has produced publications and technical reports on various avian studies.