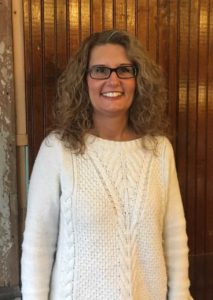 Pamela Harrison is the Chief Financial Officer of Copperhead Environmental Consulting, Inc. She joined the company in December 2017. Her professional background consists of 10 years in public accounting as a tax professional and over 10 years in various industries as an Office Manager/Accountant. Pam obtained a BBA degree in Accounting from Eastern Kentucky University in 1997. She became a Certified Public Accountant in 2008. She is a member of the American Institute of Certified Public Accountants and the Kentucky Society of Certified Public Accountants. She volunteers as the Treasurer of the nonprofit organization, Jarrett's Joy Cart, Inc. and serves as a member on the Finance Committee of her homeowners association.
As CFO of Copperhead, she is responsible for the administrative, financial, and operational systems of the company. She develops the financial and tax strategies, monitors and reports the financial results, develops the performance measurements, implements operational best practices, ensures that the company complies with all legal and regulatory requirements, and constructs and monitors reliable control systems. She works closely with the Controller and COO to monitor cash flow and to ensure that company policies are established and adhered to.
Outside of work, Pam enjoys spending time with her adult daughter and her fiancé. She also enjoys volunteering with Jarrett's Joy Cart, reading John Grisham books poolside, and spending time on her fiancé's boat at the lake.