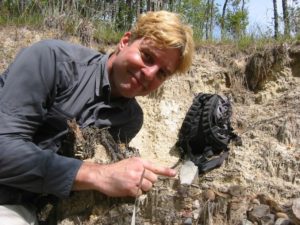 Jeff Mihalik joined Copperhead Environmental Consulting in 2016 and brings to the team extensive experience in aquatic resource evaluation, wetlands delineation, stream and wetland mitigation and design, clean water act permitting, GIS analysis, enterprise level databases, and custom data collection methodologies. He has completed numerous permit applications and mitigation design for streams and wetlands over a wide geographic area, including Pennsylvania, Ohio, West Virginia, and Tennessee. He is proficient with building state-of-the-art database management systems, custom data collection applications, and interactive GIS web interfaces.
Jeff currently is overseeing Copperhead's expansion in the eastern region and plays an important role in our marketing efforts, project proposal preparation, and overall project management. He also serves as project manager on numerous projects for the energy sector, government agencies, and commercial development. He has extensive experience working with agency personnel to ensure timely permit approvals and is adept in assisting clients through the permitting process. Jeff is a Professional Wetland Scientist (PWS) and a Geographic Information Systems Professional (GISP). He recently completed all 4 levels of Rosgen Natural Stream Design training and is active in stream restoration/mitigation design and oversight.
Jeff completed his B.S. in Environmental Science and a M.S. in Biology at Stephen F. Austin State University in Texas and has a M.S. in GIS from University of Pittsburgh. He conducted his M.S. thesis research in biology on the physicochemical and benthic macroinvertebrate examination of two streams in the Angelina National Forest in Texas. Outside of work he enjoys antique glass and bottle collecting and mountain bike riding.