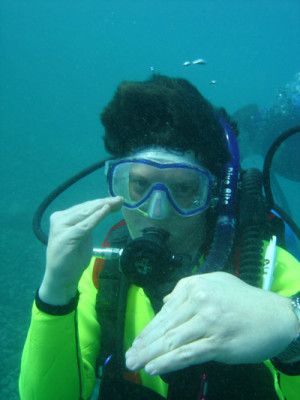 Jeff Hawkins began his professional career conducting surveys of natural resources in 1998. During this time, he has worked with a wide variety of taxa, including plants, birds, bats, reptiles, amphibians, and both terrestrial and aquatic invertebrates. His years of field experience have also allowed him to work with several endangered bat species including federally endangered Virginia big-eared, Indiana, and gray bats. He has extensive experience in mist netting, harp trapping, identifying, processing, light tagging, tracking, and obtaining hair/tissue/guano samples from these species and other chiropterans of the eastern U.S. He also has experience in aerial telemetry techniques and the use of bat detector equipment (AnaBat II) for recording and identifying ultrasonic bat calls.
Jeff is a certified taxonomist with the Society for Freshwater Science (formally NABS) and has spent numerous hours in the field and laboratory working with aquatic invertebrates. He is comfortable in the use of taxonomic keys and the methodologies involved in the collection, sorting, preparation, identification, and curation of aquatic invertebrates of eastern North America.
Jeff routinely participates in scientific writing and has authored numerous technical reports and papers written in support of NEPA, ESA, and other permitting applications, including lead or contributing roles in several HCP, EIS, and BA documents.
Mr. Hawkins has participated in numerous mussel surveys including a multi-day sampling effort of the worst case scour areas associated with the proposed Ohio River Bridges Project along stretches of the Ohio River and Harrods Creek near Louisville, KY. This project involved SCUBA survey techniques along 33 transects along three proposes impact areas. Mr. Hawkins is comfortable in the use of methodologies involved in the collection, sorting, preparation, and identification of the mussels of eastern North America.
Jeff has also been an avid birdwatcher for many years having participated in many avian research projects while obtaining his B.S. in Wildlife Management and in the course of pursuing a Master's Degree at Eastern Kentucky University. Jeff has also completed bird surveys professionally in a variety of habitats across the eastern U.S.
Born a Libra during the Summer of Love, Jeff also enjoys bicycling and foosball and has many other interests including photography, camping, canoeing, Vizsla subservience, and other people's business.