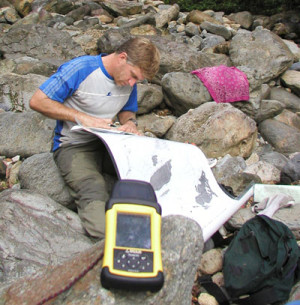 As our in-house botanist, Dr. Steven Brewer has amassed a significant body of academic experience over his career. He received his Ph.D, in Plant Biology from UC Davis, his M.S. in Natural Resources from the University of Michigan, and his B.A. in Biology from Duke University. Dr. Brewer also has seven years of teaching and research experience at three other academic institutions.
These achievements belie substantial and broad experience in field ecology and conservation. He has conducted field work across a wide variety of ecosystems, including maritime, boreal, tropical forests, coastal dunes, chaparral, and arctic tundra. Dr. Brewer specializes in field and herbarium identification of vascular plants, field surveys for rare plants and their communities, plant population dynamics, plant community surveys, and landscape-level assessments of vegetation.
Dr. Brewer also has strong interests in tropical plant ecology and conservation. He has spent significant portions of the last 16 years conducting tropical fieldwork and lending his expertise to the conservation and academic community working in Belize, Central America. Currently he is writing two field guides to woody plants of Belize.
When not obsessed with plants, Dr. Brewer enjoys photography, exploring the outdoors, and spending time with his dogs.