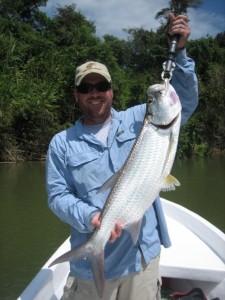 Chris Leftwich joined Copperhead Consulting in 2007 and brings to the team extensive experience in terrestrial ecology. He has completed numerous surveys for various species over a wide geographic area, including snails, bats, birds, aquatic macro invertebrates, and fish. He is proficient with various field techniques used to study terrestrial and aquatic organisms and their habitats, and has participated in the production of technical reports, including data entry, statistics, management recommendations, and detailed results analysis.
Chris has served as project manager on numerous surveys for threatened and endangered species and has extensive experience working with agency personnel to develop and implement field studies. Over the course of his career, he has served as a Project Manager for numerous federal clients including the USFS, USACE, DOD, USFWS, DOE and several private industry clients.  He has served as Copperhead's Project Manager on all DOT related projects including GDOT, KYTC, and TDOT. Chris also plays an important role in marketing, project proposal preparation, and overall project management.
Chris completed his B.S. in Environmental Policy at the University of Tulsa and his M.S. in Biology from Eastern Kentucky University. He conducted his M.S. thesis research on the singing behavior of male Henslow's sparrows. Outside of work he enjoys hunting, fishing, and working around his property.