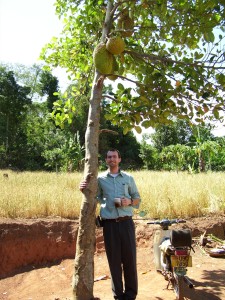 Austin Prater specializes in botanical surveys and has considerable experience identifying plant species and communities throughout the eastern United States. His passion for plants led him to pursue his B.S. in Biology at East Tennessee State University and further his education by conducted a complete vascular flora of the Lula Lake Land Trust on Lookout Mountain, GA as a graduate student at the University of Tennessee at Chattanooga.
Mr. Prater has extensive experience conducting complete vascular inventories as well as surveys for rare and non-native invasive plant species throughout the eastern U.S. His rare plant surveys include plot surveys for the Southern endemic Scutellaria montana and the candidate species Platanthera integrilabia. Through his experience as a student and professional botanist Mr. Prater has developed a proficiency using multiple dichotomous keys to identify plant species in the field and lab as well as extensive experience using herbarium specimens for identification purposes.
When not surveying for plants Mr. Prater enjoys cultivating tropical orchids, reading, and hiking.